Testimonials
Just looking at Erick's website I knew I wanted him to be the one taking my wedding pictures. Erick went far beyond my expectations making me feel like I stepped off the pages of a bridal magazine. I cannot express how happy I am with what he did for us. I get comments all the time on the photos he posted on Facebook, and when I show people in Utah (that is where we live, we got married in Oregon) my photos on this page, I always get comments like you must have spent a fortune or that is really you? The value and quality Erick delivers is unbelievable. A & M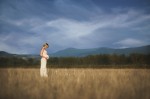 Thank you so much for taking my maternity photos! You are always so much fun to work with. We really appreciate your time and generosity! Your creativity and attention to detail are remarkable! We always know that we will have amazing photos if you're behind the camera. ~J & M Meek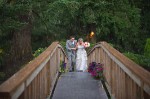 Erick is a fantastic photographer. He did my senior pictures and he captured my wedding! Erick has a beautiful way of capturing the moment and is also an amazing person! I would not want anyone else taking professional pictures of me or my family!!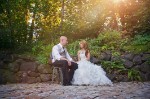 For our wedding, Erick set Andrew and I up for photos that we've never would have thought of. As we look back on the photos, we are definitely thankful to have Erick as our photographer! Even our parents were impressed with his technique; how he setup us up. It was like a perfect storybook! I look at the pictures that he took, and it brings me right back to the feelings and emotions that I had that day. He is amazing. Not a lot of people remember to put themselves in a photographer's shoes- it too, can get stressful for them, especially when they have clients that come with different personalities and backgrounds. For Erick, he blended in wonderfully. He was easy to talk to, and flexible with our want and needs- he gave us more than we had ever imagined. He's compassionate, kind, and most importantly, he puts a lot of effort in making sure he captured those special moments that we wouldn't have known until we look back at the photos. We're glad we chose him. No regrets! ~ A & G Enterline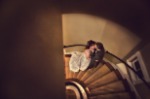 Thank you for taking many shots of this "last shot of the night!" For your commitment to the weddings you shoot that even a year in half later you take one more stab at this and come up with something special which is what, if I remember right is what you say at the time this shot would be. You are an amazing man and Jim and I thank God every time we look at our pictures and remember our special day that He brought you to us to shoot our wedding and have a connection that feels like Family. ~ Jim & DeVena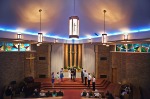 I very much enjoyed working with Erick as the photographer for my wedding. At our initial meeting, I was very impressed with how pleasant and easy Erick was to work with. He was flexible with me in order to ensure that I got exactly the kind of package I wanted at a very reasonable price. This held true at the wedding as well. Through all the chaos and excitement I was going through that day, Erick remained very easy to work with. I very much appreciated how he was able to do his job to the fullest extent without distracting or taking me away from the wedding. Highly recommended! ~ C. Ellis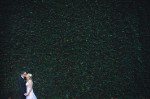 We hired Erick Claytor as our photographer for our Fall 2015 wedding. I would highly recommend him to anyone needing a photographer. Erick was always prompt, professional, and personable. Also, Erick took great photos, and he finalized them in a very timely manner. ~A & J Johnson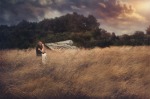 Erick does excellent and amazing work! He made my wedding photos the best and he even got wet and sand blasted to get the pictures he was hoping for. I would recommend him to everyone. I couldn't have found a better photographer that not only does what it takes to get an awesome shot but also has an awesome personality that makes you feel so at ease. ~ Dawn E.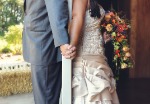 Erick, I just looked through all of Sara and KC's wedding photos.... YOU ARE AMAZING... every picture is just incredible. I love all the little special moments you caught..... thank you for being a part of Sara and KC's day. ~ Laura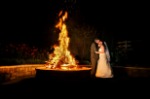 When I was looking for a photographer for my wedding I didn't want a person that would just pose you and shoot. I wanted a photographer that would tell a story and find those special moments that most people don't catch. I found that in Erick! He is professional, supportive and goes the extra mile in every shot. He is always on the look out for something special and it WILL be the one you love the most. One problem is he usually finds multiple special artistic and beautiful shots, so it is difficult to choose your prints. I love the guy! I love his work! He truly has a of gift looking thru the lens and finding the shots that count. I highly recommend him! ~ D. Baker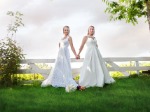 Erick was amazing for our daughters wedding! He took the stress off the bride and me, the mother of the bride. The day went without a hitch. He was very sensitive with the bride as well as, creative with his photos. The minute we saw the engagement photos we knew we choose the BEST! Erick never missed a moment during the wedding or the reception. From the tears rolling down the fathers cheek to one of the guest's purse floating down the river, Erick was there! We loved him so much we hired him 5 mo. later for our younger daughters wedding! ~ Kim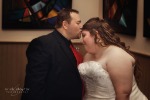 Amazing photographer! Very professional had Eric do both my engagement and wedding pictures and my family has also had photo shoots and always happy with the results! ~ Josh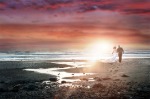 Thank you so much for the beautiful work you did for our wedding. I have many people envious of my photos cuz you did such an awesome job. I hadnt even seen any of your work but instinct told me you were the one when I talked to you and it was right. Even tho our wedding was small, you captured our day perfectly! Thank you so very much. I cant say enough about your photos and work. You will come very highly recommended by me to all my friends and family looking for amazing photos.... Steve and Dawn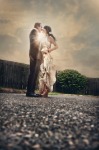 Erick you are such an amazing photographer! So glad you were able to photograph my daughters wedding. You gave 200 percent to us and made the day extra special. You were great to work with and it felt like you were part of the family by the time you left!... M. Beirwagen
Your work is truly superb! I've never seen wedding photography so magnificent as yours! Very inspirational!... C. Copeland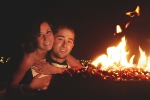 Where to begin...other than the fact that you will not see better wedding photos than Erick's. What I love the most about our wedding photos is that he literally captured the emotion from the day. I'm sure many people have heard that term before, but its true. I have had so many people say the same thing when they see our photos, you can SEE the love and the sparks, the joy, everything from the day. It is truly remarkable.From the very beginning of my planning, I based almost everything around how it would be remembered in my photos because thats the only major memory you get after its all over are your photos. So many people skimp on a photographer because of the price, but I think that should be the top thing on the list next to a venue. I felt like I could completely trust him because I had looked at his work and had that feeling of "this is the one" when I looked at his photos. Everyone has a different style, and Erick truly has a wide range, and a gift when it comes to capturing your special moment. Not to mention his pricing is ridiculously packaged (IN A GOOD WAY!) And did I mention we live in Sacramento? He came all this way for our wedding, and we were beyond pleased with our results! Good luck to everyone out there searching for a good photographer! DO NOT SETTLE!... Robert & Miranda
Rick and I are so overwhelmed with emotion each time we view the portraits of our special moments. Erick captured the feelings in our eyes our expressions... without words. His professionalism was welcomed because my wedding day had been kaotic until that moment he arrived. The over all quality was outstanding... Thank you for the forever memories.... Rick and Claudia Corby
Erick,We are so grateful for all your hardwork. All of your photos are so amazing! All our family and friends love them! You are such a talented artist and we are so happy we had a chance to work with you. Thank you so much!... Woodward
Erick... We love our pictures!!! You've done an amazing job!! You've got customers for life!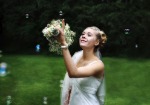 Erick,I flippin love you and your work! I can't wait to frame this for my dad. This picture truly holds a million words, thank you so much! I will cherish these forever, and so will my children, and their children and so on.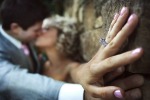 Erick Claytor is an amazing photographer! Bryson and I love the pictures. Thank you, Erick!
Erick was punctual, professional and personable while taking our engagement photos. Erick made us feel comfortable as we did the photo shoot.Our engagement photo experience with Erick was exceptional! Erick has a relaxed and creative style that allowed us to have a lot of fun. All of our photographs turned out wonderful and Erick captured some exceptional moments from the day.Erick replied to all our e-mails in a timely manor and offered his professional opinion on different locations to shoot at with-in walking distance of each other. Erick posed us naturally and catered to our personalities.We have received many compliments on Erick's photographs, they are amazing pieces of art that we will be able to cherish for the rest of our lives.... Josh & Debra
Erick is professional, personable and extremely talented. He is very accomodating. He took creative, imaginative shots and really went the extra mile for us. We will cherish these pictures forever!... Sincerely, James & Corrine
You truly know how to capture that "moment!" These [pictures] are perfect and I know the rest will be even better. We had a fun time meeting you and I must say that you are an excellent photographer and your communication was wonderful.... Thank you, Ryan & Charisse
We are so pleased with our experience with Erick. He's very professional, patient, great with kids and was excellent in making us feel comfortable and relaxed during our shoot. He went above and beyond to make sure we got exactly the photos we were looking for. He will forever be our family photographer.... The Burk Family
I adore these pictures, and cannot thank Erick Claytor enough. His work is phenomenal! He made the session so easy and managed to capture both my children's unique personalities.
Erick, Andrew and I viewed the other pictures you posted of him, and they look SO GOOD! Andrew really likes his pictures. You have an eye for photography, you are gifted to do this. What I like about the way you do things as a photographer is you care about what the customer wants: location, change of clothing, let the person pose the way they feel comfortable with, and you are really nice and fun to work with. Thanks again!
Erick... You captured such beauty that I never would have imagined! I truly appreciate what you have been able to do for me, because looking at those pictures I was honestly so happy and excited to see what a wonderful job you did, and I really thank you for that.
Erick, thank you so much for such fabulous Senior Pictures of Nic! You managed to capture his true personality and it shows in every photo. You have an amazing ability and we are so lucky to have worked with you. You went above and beyond and we more than appreciate it. Thank you so much! You are incredible!
Erick,You were so great to work with and we're extremely pleased. The session we had with you made us feel so comfortable and your professionalism was spot on! Your work is beautiful! Thanks again! ... Michael & Kim M.
Erick... you captured something that we see everyday, but something we have never seen in a photograph of our little girl. When I saw the photos I realized she isn't our cute little girl anymore, she is a beautiful young lady.You made Janie feel comfortable and at ease. She had fun and it showed in her pictures. Many of my favorites are the ones you took when she wasn't even ready.I don't know how to express our gratitude... thank you for using the talents God gave you and for sharing those talents with our family!... Steve & Michele
I think Erick does amazing work. He always captures the best in people! ~ Sue
Your work is amazing, Erick!!! ~ Michelle L.
A highly talented photog. If your in need of high quality portrait work. This is your man ! ~ Jim C.